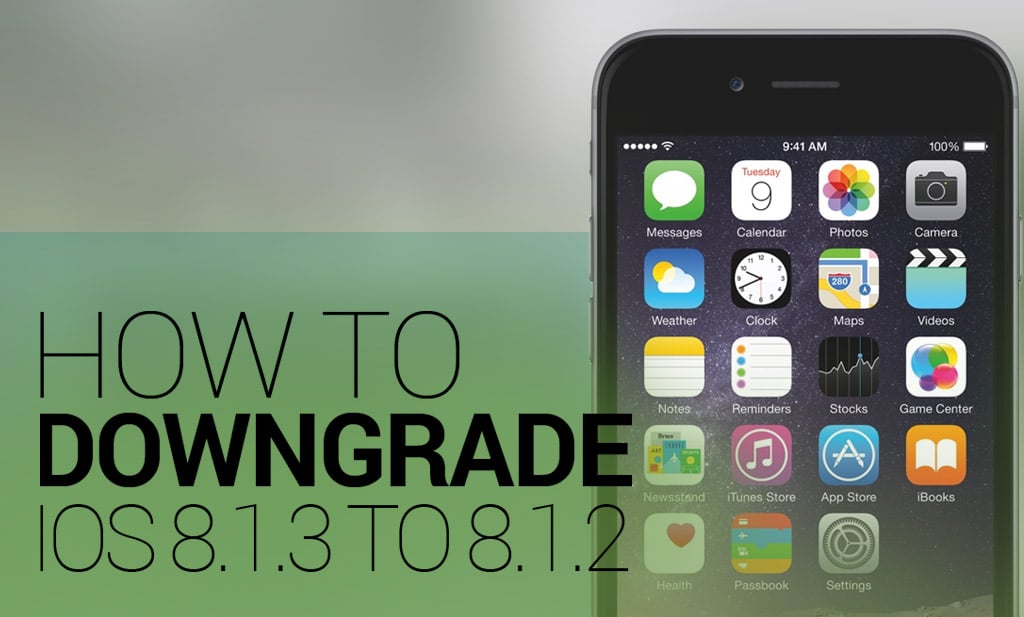 Changelog
feb 10 2015
– Apple is no longer signing the IPSW file, so it's no longer possible to Downgrade iOS 8.1.3 to 8.1.2
---
jan 29, 2015
– Article released.
---
Apple recently released iOS 8.1.3 to the public and, in the release notes, they thanked the Taig team for helping find several vulnerabilities that were patched in the iOS 8.1.3 release which means that as of right now, if your device is running iOS 8.1.3 it cannot be jailbroken.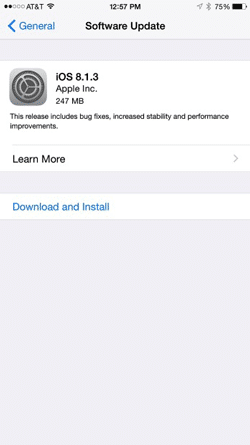 Luckily however Apple are still signing the iOS 8.1.2 IPSW file which means you can downgrade the device back to iOS 8.1.2 and jailbreak it again to get the jailbreak back.
As of right now there are no Cydia tweaks that are compatible with iOS 8.1.2 that trick the phone in to thinking the version of iOS installed is the latest version so that it cannot be upgraded so if the device is upgraded you must downgrade first by following this guide to get your jailbreak back.
Disclaimer: FlexiSPY is not responsible for anything that goes wrong from following this guide.  All steps were correct at the time of writing.  You do this at your own risk.
This will DELETE ALL DATA on the device so please backup in iTunes before proceeding.
And here is how to do it.
Find the device number and download the correct IPSW file
You need to make sure you download the correct firmware for your particular device.
To do this simply look on the back of the device as the picture shows to find your model number (our picture is an example).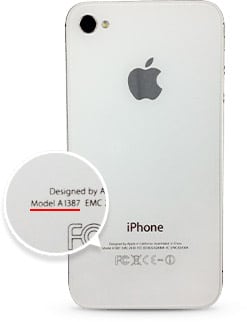 Now that you know the model number you need to download the correct IPSW file from
here
.
Save the downloaded file to an easy location such as your desktop.
Confirm that the iOS 8.1.2 IPSW file is still signed by Apple
In order to downgrade to iOS 8.1.2 successfully you have to make sure that the iOS 8.1.2 file for your device is still being signed by Apple. Once Apple stop signing the iOS 8.1.2 IPSW file for your device YOU CANNOT DOWNGRADE ANY LONGER!.
If you try to downgrade using an iOS 8.1.2 IPSW file that Apple no longer sign it will not work and CAN DAMAGE THE DEVICE.
To check the current sign status of your iOS 8.1.2 IPSW file click here
Restore the device
Connect the device to your PC or Mac using the USB cable.
Now that the device is connected to your PC or Mac do the following:
Open iTunes on your PC or Mac
Hold down the Alt key (Mac) or Shift key (PC) and click the Restore button within iTunes when your connected iPhone is displayed.
When asked, browse to the IPSW file you downloaded.
Wait for the device to restore itself.
Jailbreak iOS 8.1.2 using a PC
Once the device has restored itself to iOS 8.1.2 you can the jailbreak it again using Taig.
PC users who wish to jailbreak iOS 8.1.2 can watch this video.
Jailbreak iOS 8.1.2 using a Mac
For Mac users the steps are different.
First, you must install Windows 7 on to your Mac using VMWare Fusion.  You can learn how to do this by watching the video below.
Once you have installed Windows on to your Mac follow these steps.
Download and install iTunes to your Windows 7 virtual machine
Now that you have installed Windows 7 in to the virtual machine as well as VMWare Tools VMWare Fusion should now boot in to Windows 7 and it will work exactly as Windows 7 would normally work on a PC.
Download and install iTunes to your Windows 7 virtual machine by getting it from here.
Download the jailbreak tool to your Windows 7 virtual machine
You now need to download the Taig PC jailbreaking tool which you can get from here.
Save the download to an easy to find location on your Windows 7 virtual machine, such as the desktop and extract it to its own folder.
Use your Windows 7 Virtual Machine and Taig to jailbreak the device
Simply connect the iOS device to your Mac and make sure it is shown inside your Windows 7 virtual environment.
Once it is shown run the Taig jailbreak you downloaded from above.
Follow the instructions that are shown within the Taig program to jailbreak the connected device.
You should now have downgraded your device from iOS 8.1.3 to 8.1.2 and jailbroken it using a PC or a Mac.
Thanks to Spy Phone Review for their jailbreak tutorials and videos that helped with this article.