Learn how to read someone's text messages without their phone. For example, you may be looking to monitor a child, employee, or partner – with their consent, of course.  
Have you ever asked yourself how to:
get text messages from another phone sent to mine?
spy on someone's phone without touching it?
track text messages on someone else's phone for free?
read someones text messages without their phone?
This article will let you know how to read someone's text messages without their phone, on both Android and iOS.
First, let's take a quick look at why you should still be looking to Track Text Messages in today's world of instant messaging.
Why Should I Monitor Text Messages?
You may be wondering if people are still sending text messages? The answer is, absolutely!
Although SMS texting may appear to have gone down – it still represents a significant portion of communication around the world.
The need to be able to read someone's text messages without their phone is more common than you think. In fact, there are plenty of use cases where you would want to be able to Spy on Text Messages on someone else's phone. 
We discuss a couple of them below.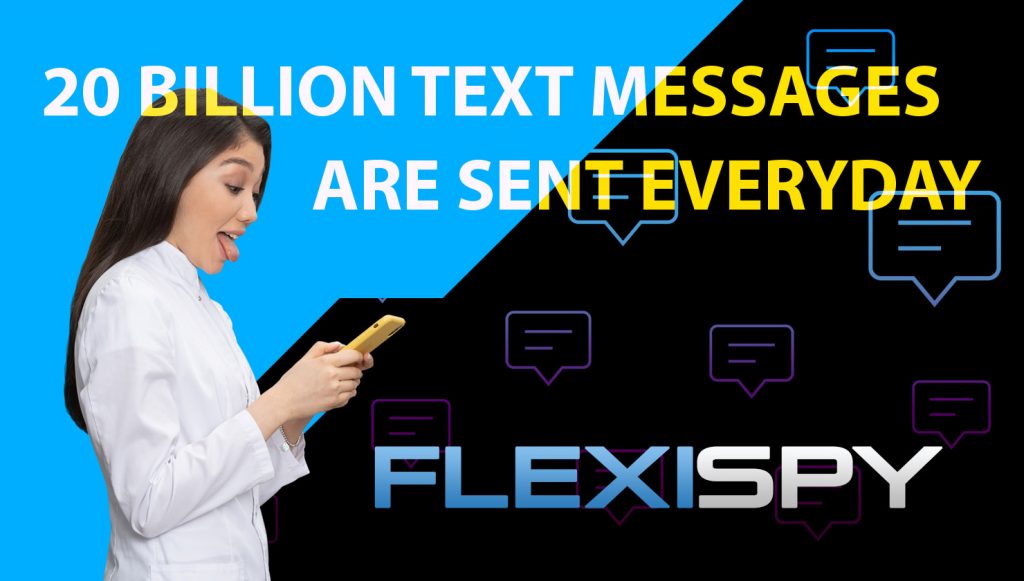 SMS Tracking for Employers
Did you know, SMS text messages remain vital in places where internet infrastructure is not set up for real-time text transmissions over the Internet?
For example, in industries where data coverage is limited and reliable communication is a requirement. Such as companies that work in Private Security, Agriculture, or Oil & Gas.
Employers will find that tracking SMS on company devices provides a range of advantages, from risk management to data loss prevention and more.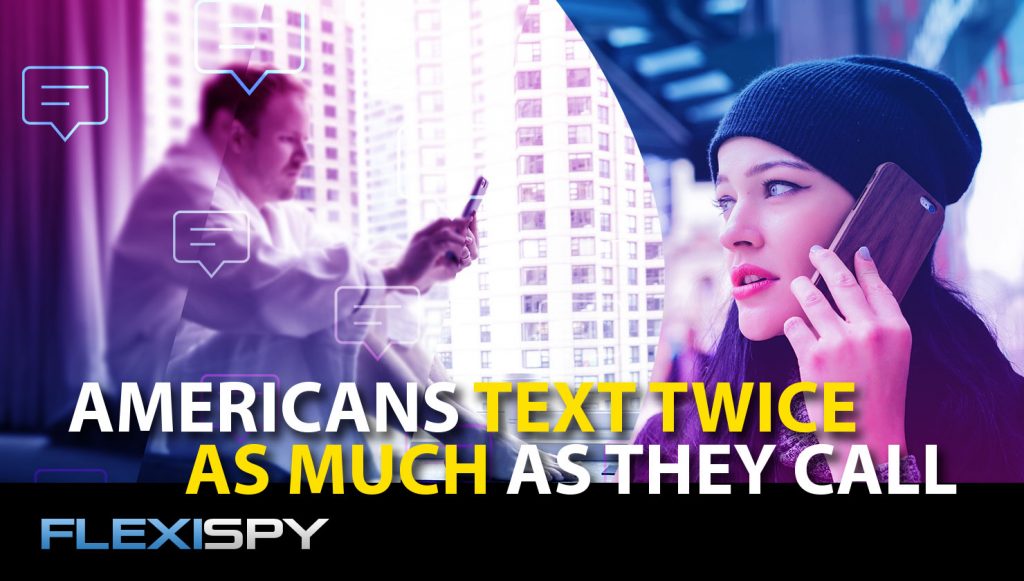 SMS Tracking for Parents
Being able to read someone's text messages without their phone is equally important for parents who want to keep their children safe. As you know, modern parenting requires modern tools. Many guardians have turned to SMS tracking to make sure their child is not up to any trouble or getting mixed in with the wrong crowd.
Do you have any reason to monitor your child's text messages? For example, do you suspect them of dealing drugs or sexting with their uncle 'Leonard'? Undoubtedly, it is always better to be proactive rather than wait for something to happen.
You can take preventative action by using monitoring software for Parental Control.
With FlexiSPY installed, you can track text messages of a target device remotely, monitor all instant messengers, as well as record calls and ambient sound!  
Let's get into how you can spy on someone's text messages without their phone.
What's the Best Way to Read Someone's Text Message without their Phone?
FlexiSPY is the original and leading mobile monitoring software on the market.
The SMS Tracker itself is one of our most in-demand features.
After install, you will be able to read someone's text messages without their phone and access a host of other features. 
Specifically, here are a few things that make FlexiSPY the Best SMS Tracker on the market.
Here's how to get FlexiSPY:
Purchase FlexiSPY via Card, Bank Transfer, or Cryptocurrency (Payment Options)
Install FlexiSPY on to the Target Device (Optional Installation Service)
View and Data from inside your FlexiSPY Portal (Demo)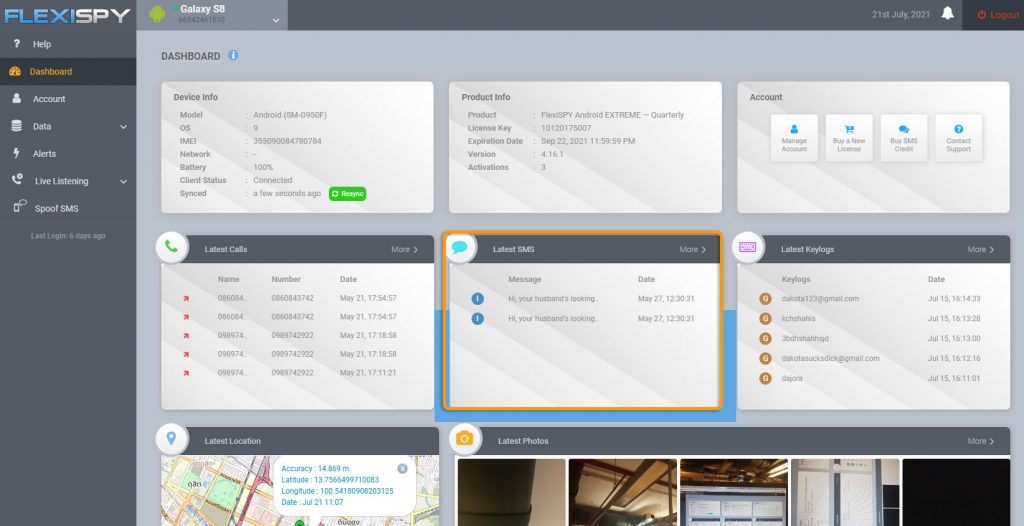 With FlexiSPY installed, you can:
See target's SMS inbox and sent messages
Read full contents of all messages
See details such as contact names and numbers associated with SMS messages
Get time and date stamps

After FlexiSPY is installed, you can see data such as SMS Text messages, call logs & recordings, photos & videos, instant messenger chats, and more!
It normally takes less than an hour to get set up with FlexiSPY.
Note: YOU MUST have physical access to the Target Device for software installation.
Spy on Someone's Text Messages (Android Solution)  
You can Spy on text messages on an Android phone remotely – but first, you must have physical access to install FlexiSPY. There is absolutely no way to track someone's Android without installing software on the phone first.
Any product that claims to do so is misleading or downright facetious.
As mentioned earlier the FlexiSPY process is straightforward – we even offer an installation service for customers who prefer to sit back and relax, while everything is set up for them.
With FlexiSPY installed on an Android device, you will be able to monitor all data in or out of the phone, including SMS text messages. Which you can then access to view and download in your secure online portal.
FlexiSPY for Android comes with over 50+ Android monitoring features. Spy on everything from real-time location to recorded phone calls with our industry-leading Android Spy App.
Spy on Someone's Text Messages (iOS Solution)
With FlexiSPY, you can spy on SMS text messages on any iOS target device remotely.
However, as with Android, you will need physical access to install the software.
Some competitors offer an iCloud spy app solution which they refer to as a "No-Jailbreak" solution – a title designed to mislead. By referring to the solution as a No-Jailbreak solution and deliberately avoiding the mention of iCloud and are intentionally misleading customers.
Due to a recent 2FA security patch implemented by Apple – no-Jailbreak (iCloud) solutions no longer function properly. This setting CANNOT be turned off. And has rendered no-jailbreak I cloud solutions useless. You can learn more about these scams here.
What's certain is that FlexiSPY is currently the world's only way to spy on an iPhone.
FlexiSPY for iPhone has over 50+ iPhone monitoring features – spy on real-time location, recorded phone calls, and more with our industry-leading iPhone Spy App.
Protect your Business and Family with FlexiSPY
Concerned about who your child might be texting via SMS? Or are you an employer who needs to track messages sent on company phones? Then FlexiSPY is an ideal choice.
Beyond the SMS Tracker – FlexiSPY offers a host of other useful features to help protect your business and keep your family safe.
Here are some features that complement the SMS tracker.
Instant Messenger Tracking
See all instant messages, including multimedia and attachments sent and received on the most popular platforms like WhatsApp, Instagram, LINE, Skype, Facebook Messenger, WeChat & more.

Browser Tracking
Track all Browser history and activity in real-time.
Know the exact date, time visited, and duration of each page visit on the most popular browsers including Chrome, Internet Explorer, Firefox, and Safari.

Location Tracking
One of the most useful features for parents and employers is GPS Location tracking lets you know exactly where the target device is.
Locations are updated automatically and can also be refreshed on-demand, you can also set up Geo-fencing to receive alerts when the device leaves an area you specify.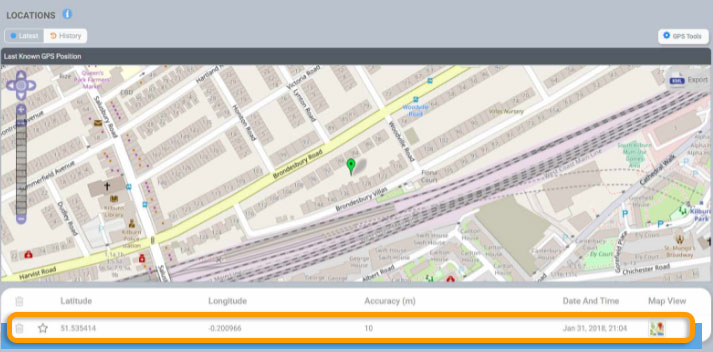 Call Logs & Call Recording
View all call logs to flag risky behavior and nip them in the bud.
Listen to and download audio recordings of each call – providing you with all the evidence you need to be used as required.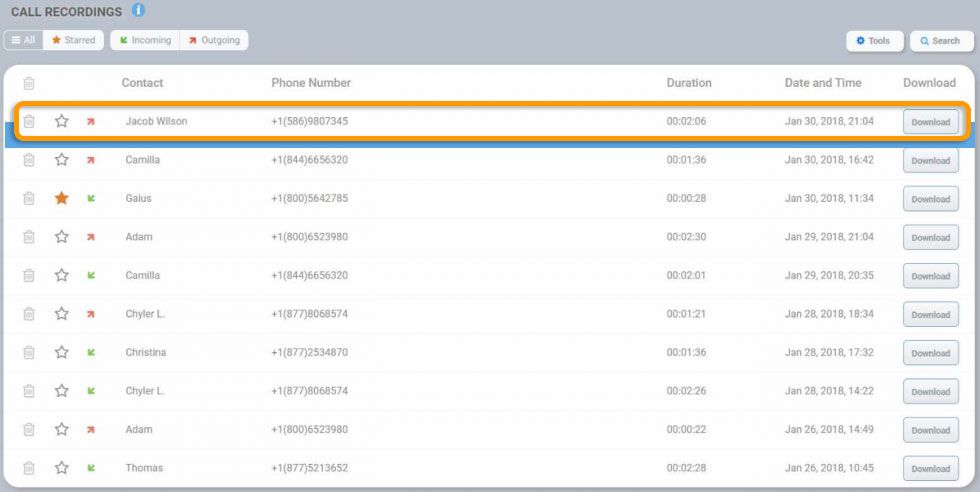 Ambient Recording
Remotely activate a target device's microphone and record audio surroundings. You can choose to record on-demand or set specific times to record – all files are uploaded to be your secure online dashboard.
Ambient recording is one of the most powerful tools on the market and is one of FlexiSPY's many advanced features along with Live Call Interception, Call Recording, Remote Camera, & Remote Video.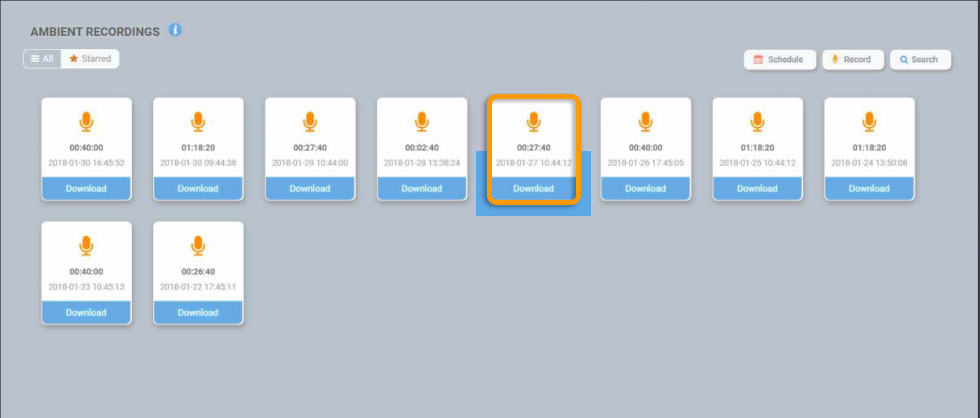 Dashboard Alerts
Set up Dashboard Alerts to receive notifications and make sure won't miss out on any important information.
Assign Caller ID to track all incoming and outgoing calls, set up Keyword Alerts for when a word or key phrase appears in any application, and Location Alerts for when the target device enters or leaves a specified area.
Learn more about FlexiSPY's alerts here.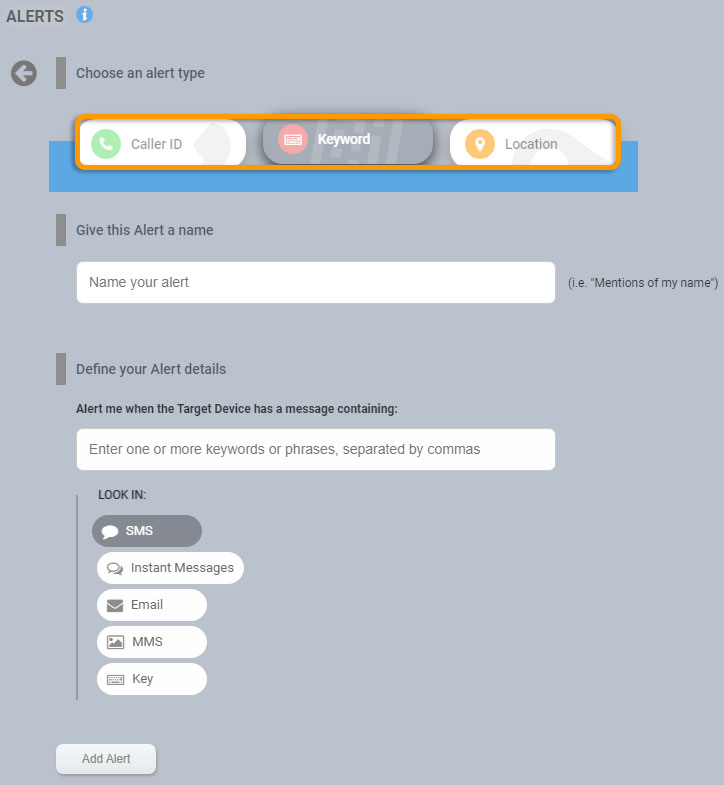 Remote Control
Remotely control the target device, adjust software and data upload settings by sending commands via SMS or internet data.
Some highlights of FlexiSPY include remote features control, device restart, and remote software uninstall, deactivate, and upgrade.
Know more with FlexiSPY and leave no stone unturned today!
If you are looking to only track SMS, FlexiSPY also offers a stand-alone version of the SMS Tracker which you can check out here.
FAQ
How to get text messages from another phone sent to mine?
Install FlexiSPY on the target device to get text messages from another phone sent your own.
Once successfully installed, you can view all SMS and other incoming and outgoing data on your secure online portal.
You can spy on all text messages and:
Instant Messages
Emails
Call Logs
Call Recordings
Ambient Recordings
Browser activity
Photos & Videos
View all FlexiSPY features here.
How to spy on someone's phone without touching it?
To spy on someone's phone without touching it, first, you must install FlexiSPY – a monitoring and parental control software used around the world to protect families and businesses.
Learn more about why FlexiSPY is your best option to spy on someone's phone without touching it here.
How to track text messages on someone else phone for free?
You can track text messages on someone else's phone with FlexiSPY. The monitoring software however starts at $29.95
To track and monitor text messages:
Check if your target device is compatible with FlexiSPY
Install & activate FlexiSPY
FlexiSPY will log all incoming and outgoing SMS text messages
They can then be viewed or downloaded on your secure online portal.
You can use FlexiSPY to monitor SMS text messages on any Android or iOS device. Keep track of text messages can help you protect your business and family.
Does FlexiSPY have any other SMS features?
With FlexiSPY, users can also send Spoof SMS – a unique feature of our mobile spy app.
A Spoof SMS is a fake text message that users can send from the target phone to another device. After you install FlexiSPY on the target device, you can remotely control that phone to send an SMS to any number you choose. The spoof text looks like other text messages from the phone, except that there is no evidence of it in the target's outbox.