Do you want to know how to spy on someones computer without them knowing? Then you'll need the right tools – without the right monitoring software, you run the risk of the product not working as advertised, or worse – bricking your target PC or Mac.
In this article, we'll show you how to:
Spy on a computer without them knowing
Track what someone is doing on the computer (track computer activity)
View another computer screen without them knowing
Monitor another computer without them knowing
Before proceeding, make sure you will be using monitoring software legally. Keep in mind that there are specific circumstances in which you can monitor a computer someone else uses on the regular.
Let's begin by discussing who uses computer monitoring software, and why.
Why Spy on Someones Computer without them Knowing?
Remote Computer Monitoring is becoming more integral at home and for work.
Parents are choosing to monitor their children's online activities to protect them from online dangers.
While employers want to know exactly how company-owned devices are being used when working from home, and how it affects productivity.
Parents Turn to Computer Monitoring to Protect their Kids
Because parents are legally responsible for their children, they have the authority to take any necessary measures to protect them from cyber threats.
As a kid gets older, it becomes harder and harder for you as a parent to monitor their time spent on the inter-web. That's why many choose to get involved in their kid's online activities by monitoring computer activity. This includes what they browse, who they communicate with, and what's on or been on their screen.
Now, you don't want to smother your child by restricting their access to the internet – what's recommended is to keep an eye on their online activities from a safe distance. This is exactly where discreet monitoring software such as FlexiSPY for Computers comes in.
I Trust my Children – is Parental Control too much?
FlexiSPY software is designed for open communication Parental Control. We don't support blocking objectionable material for children. Instead, parents should focus on teaching kids safe and responsible online behavior, while monitoring their internet use for red flags.
Next, let's look at remote computer monitoring for employers, companies, and businesses.
The Rise of Remote Work & Computer Monitoring
Remote work is on the rise and with it the need to reliably track computer activity for work-from-home purposes.
The Covid-19 pandemic has meant that business owners and employers are being left in the dark about how much actual work their employees do when working remotely. To solve this, many companies are making the most of computer monitoring software to keep an eye on WFH employees and boost productivity.
I Trust my Employees – Is Employee Monitoring Necessary?
A recent study indicated that – the more hours employees work at home, the less productive they become.
Employees who worked full-time or 8-hour workdays were found to be 70% less productive than those who did not work from home.
Top-of-the-line computer monitoring apps such as FlexiSPY offer real-time activity tracking – providing employers with key decision-making insights. For example, they can set up scheduled or on-demand screenshots, track browser activity, key logs, e-mail monitoring, and several other useful features.
There is little need for companies or employers to be concerned about privacy laws data monitoring. As it's expected that FlexiSPY for Computers would be installed on company-owned devices.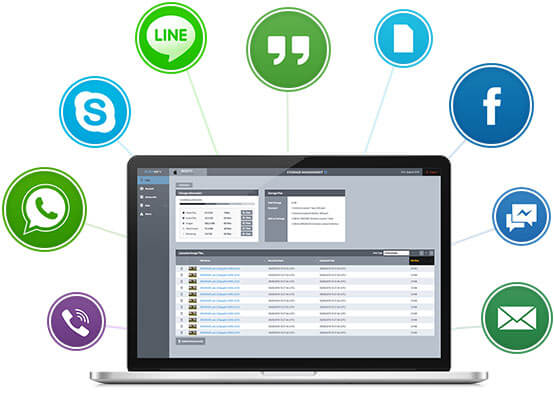 What to look for in a Computer Monitoring Software?
Are you looking to reliably track computer activity or view another computer screen without them knowing? If so, then you'll need to make sure you invest in the right computer monitoring software.
The ones that offer the most value are often the most expensive – doing your own research by comparing what features you'll get at what price points can help ensure you'll be getting your money's worth.
Here are some of the main things you should be looking for:
Features
We recommend you compare different monitoring software to find out which ones offer the most features for the best price. Not all software delivers on the promise to 'spy on someones computer without them knowing', despite their marketing.
It is recommended you do this research yourself by visiting each product's features page – rather than reading a Top 10 List or product review. These can easily be paid for and do not always have the customer's best interest in mind.
For reference, here are 5 computer monitoring software features that can help keep your family and business secure.
Compatibility
Are you looking to monitor a PC or a Mac? Not all computer monitoring software is compatible with both, while many that are do not offer the same set of features on the two operating systems.
Find out if FlexiSPY for Computers is compatible with your target computer here.
Customer Support Channels
It's important to find out what customer support channels are available to help you after purchase.
How do you get help? Do they have a Live Chat, or can you only E-mail them? What happens if there's a technical issue you need to be fixed fast? How soon will that help arrive, if at all?
The best computer monitoring software offers multiple support channels and a 24-hour Tech Ticket response guarantee.
Installation service
Of course, installing any software can be a daunting task for someone who doesn't know their way around a computer.
That's why FlexiSPY offers a Worry-Free Installation Service option for customers who prefer everything set up for them, for instance.
Software Reputation
When you buy computer monitoring software, you expect it to work as advertised. Unfortunately, not all monitoring apps can live up to the claims on their website or ads.
For this reason, be vigilant before confirming your payment and verify that the product will work as you need.
When it comes to computer monitoring, you could opt to pay less or to try something for free, such as installing a free keylogger. But how can you know for sure that the tool is not secretly siphoning and sending your data to a 3rd party? After all, it's not uncommon for free apps to mine data without the user's knowledge.
That's why it's best to stick with established, reputable companies that you know can be trusted with your money and data.
The Best Way to Spy on Someones Computer without them Knowing
Computer monitoring software is a great tool to have if you're looking for a safety-first approach to parental control and employee monitoring.
Taking a proactive approach when it comes to monitoring your kids and employees means placing your budget where the dangers are most unknown – online and in cyberspace.
Using FlexiSPY for Computers, you can pinpoint all online threats, gather evidence, and focus on what you can do to improve online safety for your family or optimize employee productivity.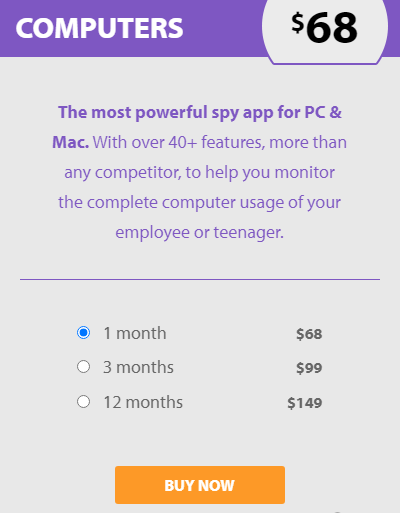 Here are some highlight features, with FlexiSPY you can:
Record Key Logs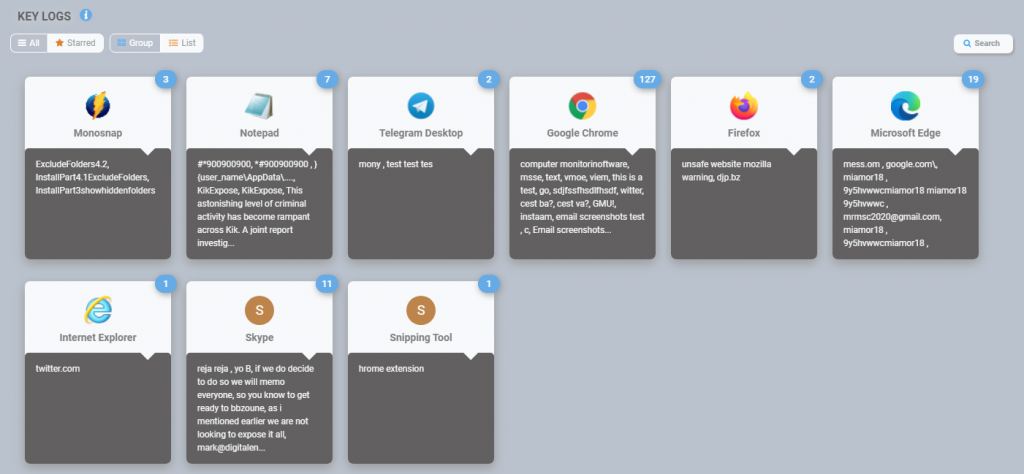 Monitor Emails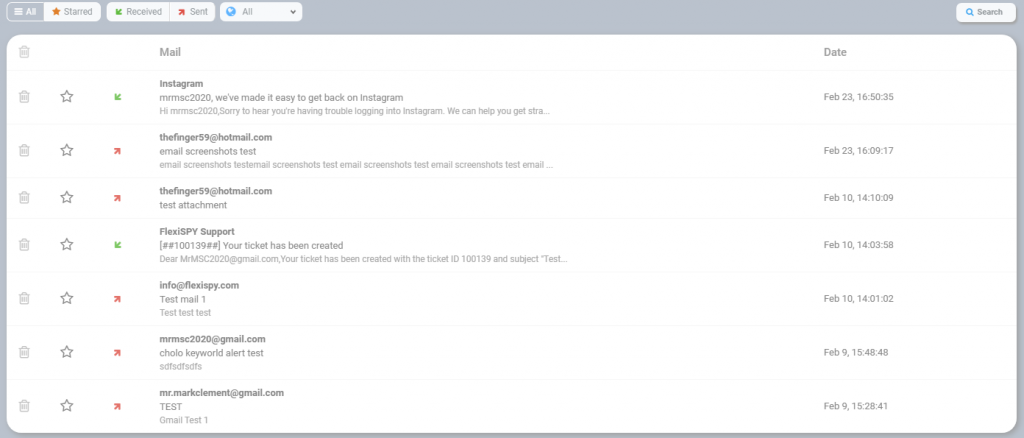 View Browser History & Activity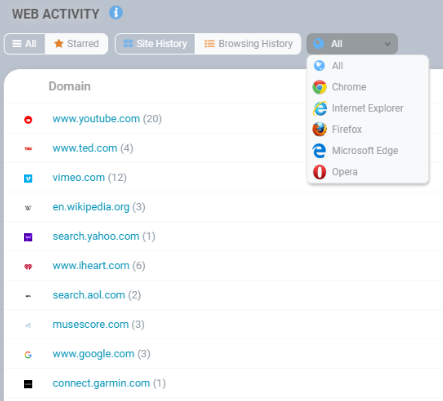 Track File Transfers

Monitor USB Connections

View Network Connections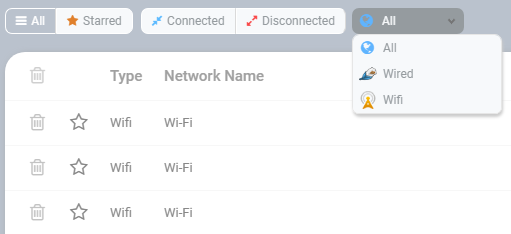 Track Print Jobs

Above all, FlexiSPY is your best option to spy on someones computer without them knowing.
Not convinced? Learn why FlexiSPY stands out from the rest here.
Spy on Someone's Computer for Free!
FlexiSPY for Computers allows you to monitor any Mac or PC, so you can keep an eye on what your employee is doing or what your children are being taught.
And for a Limited Time Only — we are offering FlexiSPY for Computers for free with any purchase of FlexiSPY EXTREME for Android or iPhone.
During checkout, you will have the option to claim your free copy of FlexiSPY for Computers.