That's right! The wait is over and Android users can now download FlexiVIEW – FlexiSPY's sleek new mobile beta app. FlexiVIEW is the first-of-its kind app that gives you access to your data from the convenience of your phone. Plus, it's FREE for existing users!
So, what is FlexiVIEW?
FlexiVIEW is a brand-new app – our first ever – from FlexiSPY. Its easy-to-use design brings to life your favorite FlexiSPY events right on your Android phone, so you don't have to log in to the online portal when you want to check on the target's VoIP Call Record, Call Record, Email, IM, Address Book, SMS, Camera, Ambient Record and Location information.
What are the Key Features?
In addition to its convenience, FlexiVIEW has incredible features that ensure a truly user-friendly experience. With our mobile viewer app you can:
View data from your phone without logging onto the website​
Group data by category and arrange based on importance​
Choose to monitor only the data that is relevant to you ​
See which categories have been active since your last login
View the most recent 100 events on the Timeline​
Manage all of your accounts within the app​
Enable or disable calling conveniently from the menu​
Redirect to your online user web portal​
What is Beta?
Beta gives you first access to try out FlexiVIEW. And since we value your opinion, we've created the FlexiVIEW  Forum  for you to leave us your thoughts and feedback regarding the app.
How can I get FlexiVIEW?
Step 1: Purchase a copy of FlexiSPY HERE​
Step 2: As this app is still in beta, please message us inside your online portal to ask for access. Our team will be happy to set you up!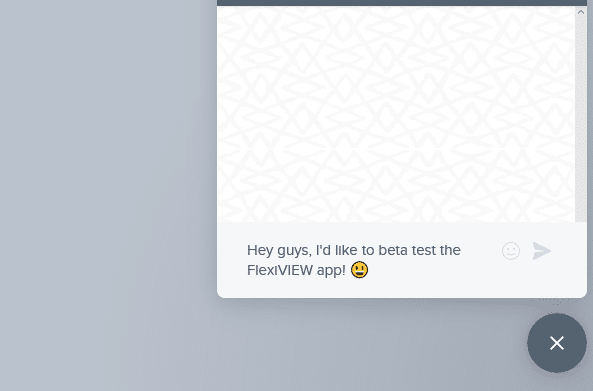 Step 3: Leave feedback on the app here