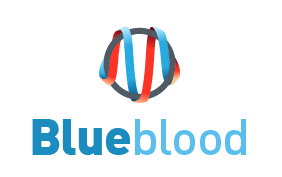 After giving our customers the power to monitor cellphones with our iphone tracker, and mobile spy software for the better part of decade, it's been clear for some time that there are a lot of other folks besides mobile users who could benefit from our experience and know-how. Specifically, a full blown monitoring solution for Windows, OSX and Linux.
It was while researching this that we discovered that while keyloggers did indeed grab keystrokes, they did a poor job of actually turning this information into something useful, namely, the identification of passwords.
Trying to find a password in a page full of keystroke data is like trying to find a beer in the Sahara. So, on the way to the full desktop monitoring solution, we've been developing this keylogger for Mac and Windows we're calling Project Blueblood.
Taking It A Step Further
Like other keyloggers it detects every stroke made on a keyboard. But Blueblood takes it a step further by the use of rules that are designed to identify scenarios that are likely to contain passwords. When this happens, Blueblood takes a screen snapshot and delivers it for review. This added layer of intelligence filters out the time wasting keystroke junk and zeroes in on the text that can make the difference between routine monitoring and gathering valuable facts. We believe that Blueblood is the first keylogger to give you this kind of sniper-scope text capture capability.
OTHER KEYLOGGERS DON'T GET THE JOB DONE
Other keyloggers deliver raw or lightly formatted captured text that you have to sift through to find anything useful. Examples of the criteria are to watch applications or web pages, and narrow in on them by specifying application domain names, page titles, URL substrings, length of input and so on. When scenarios occur that trigger any of these rules, Blueblood records it, flags it and sends it off to you along with a screen shot of the login page so you can see the password as it was originally typed in.
Clearing The Cache
One interesting problem we found during our research was the issue of cached passwords. Clearly, no keylogger can capture something that is not typed in, so we put our mind to fixing this. We designed Blueblood to let you specify individual applications anddomains to be cleared of cached information, forcing the user to retype their password. This granular approach means that the user is unlikely to become suspicious as only one app or domain will ask them to enter their password again.
Blueblood's design point is to clear only cookies of a specified website or application, and not the whole browser. And you can set it to watch only previously visited websites or all browsers. What all this means is that you'll spend less time and effort getting exactly the information you need.
Release Date
Blueblood is currently planned for a January launch, with the full monitoring solution, called Redblood following in March. Give us your e-mail and we'll inform you the minute Blueblood is available, AND you'll get a 50% discount on your purchase just for signing up.