Update – 8/24/2015
Apple is no longer signing the IPW files, so this guide will no longer work. There is no longer any way to downgrade from iOS 8.4.1 to iOS 8.4
Yesterday apple released iOS 8.4.1, an update that fixes several bugs, includes features improvements for Apple Music, and most importantly, nulls the previous jailbreak solution. Being that the jailbreak is a must for all spy phone software to run on iOS devices, this is problem, and it is unknown when iOS 8.4.1 is going to become jailbreakable.
Luckily if you act fast (before Apple stops signing the required certificates for downgrading) there is a way to downgrade iOS 8.4.1 to the previous iOS 8.4, and then rejailbreak. We've written out the steps below in the article for doing so. First though, please read our disclaimer to understand what happens when you downgrade.
What you need to know before you begin:
When you downgrade back to iOs 8.4, the device will be restored to factory settings, so any apps that were once on the phone are going to be deleted. You will then need to rejailbreak back to iOS 8.4. However, Once Apple stops signing the iOS 8.4 downgrade file, downgrading will not be possible and you could be stuck without a jailbreak solution for sometime.
First off – Check the real-time signing status.
Apple won't be signing the downgrade file forever, before you begin the downgrading process you will need to check to make sure that Apple is still signing it.
Please check through the following link (Green rows with a tick means that the firmware file can still be signed by Apple, and you're good to go. ) Link here – https://ipsw.me/8.4
Getting Started –
Firstly, put your device into DFU mode. For more on how to do that, read this post.

Plug the iOS device that you want to downgrade into a computer.
Make sure that the device is turned off completely by holding the sleep/wake button and swiping it off.
Hold the power button for 3 seconds.
Start holding the Home button without releasing the Sleep/Power button for 10 seconds.
Release the power button and continue holding the home button until you get a popup from iTunes that it has detected that your device is in Recovery mode.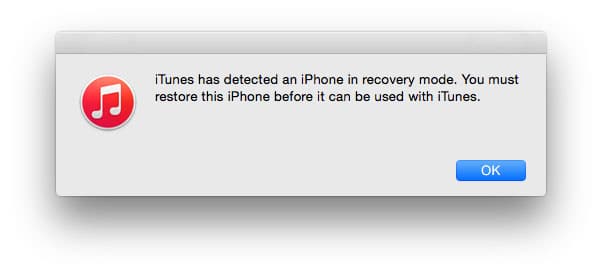 Click one the Ok button.
Then click on the Restore iPhone… (iPad/iPod touch…) button.

Then click on the Restore and Update button to continue.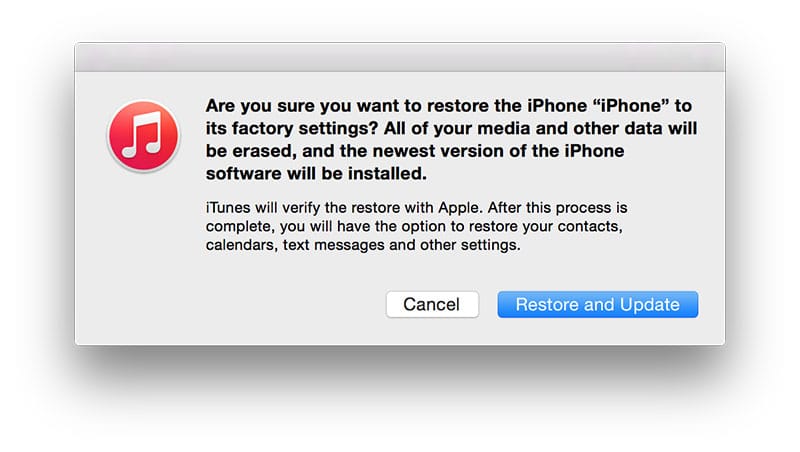 On the next screen you'll be given the information about the iOS 8.4 update. Click on the Next button, followed by the Agree button to continue.
iTunes will then download the iOS 8.4 software and install it on your device. It should take around 10 minutes.
After it is successfully restored to iOS 8.4, you should see the white 'helo' screen. Follow the on-screen instructions to set up your device, and restore your device from the backup to restore your personal data.
And that's it, your iOS device should now be successfully downgraded to iOS 8.4 and you can now re-jailbreak and re-install FlexiSPY.