We have to raise our hats to the TaiG team for giving us the ability to jailbreak iOS 8.1 so soon. But it could soom come to an end with the upcoming release of iOS 8.2.
Apple, having announced upcoming plans for 8.2 to developers, have apparently fixed the exploits used by TaiG in jailbreaking iOS 8.1.1 which means that, come the release of iOS 8.2 you might not be able to perform a jailbreak.
Here are the steps for keeping your 8.1.1 Jailbreak.
Upgrade to iOS 8.1.1 – Jailbreak it immediately
As soon as Apple releases a new iOS update they immediately stop signing the old version. What that means is that anyone who is not running iOS 8.1.1 right now will skip iOS 8.1.1 and move straight to iOS 8.2 if they restore or update their phone (e.g. from iOS 7.1.2 to 8.1.1). So upgrade to iOS 8.1.1 now and jailbreak it to be safe.
Prevent Future Updates – With No Update

You may also want to look at installing Cydia tweaks such as No Update.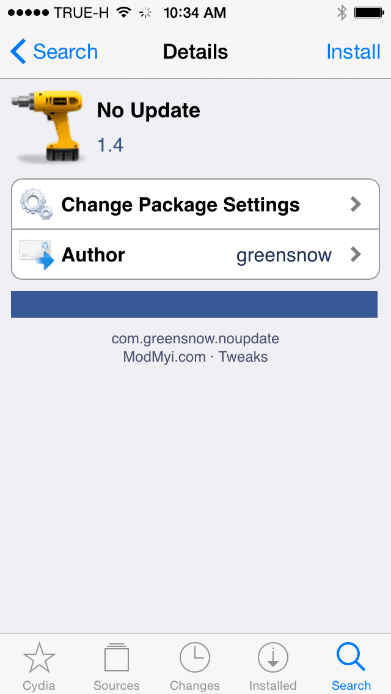 You can install No Update by searching for it in the default list of Cydia sources as it is part of the ModMyi repository.
Once installed on the device it will disable the ability to get software update notifications on the device, however the target device can still be connected to iTunes and either restored or updated to iOS 8.1.1 from there.