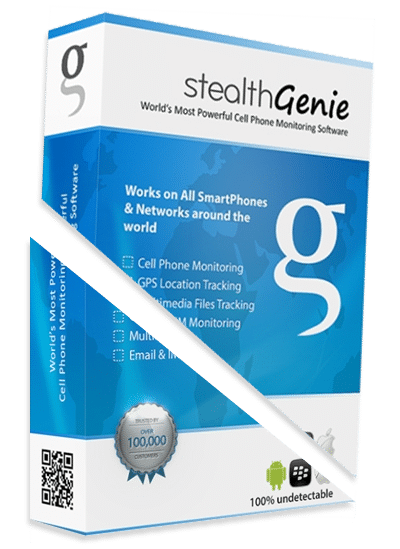 If you don't fancy getting in trouble with the FBI we recommend to remove all traces of StealthGenie from your phone. In this article we will show you how.
For Android
On the phone itself go to Settings > Application Manager and look for an application called device.service.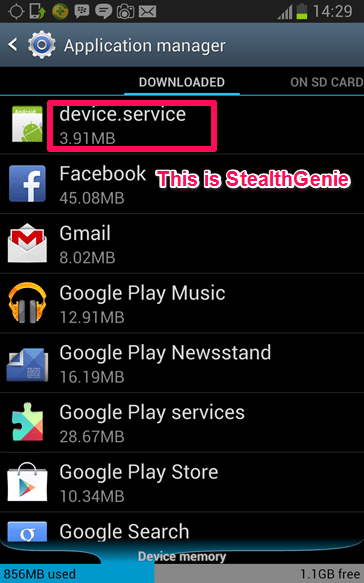 If you see this listed you have StealthGenie on your phone – let's remove it.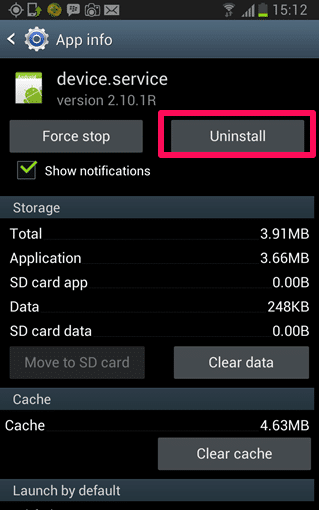 StealthGenie installs itself as a device administrator to stop itself from being easily removed.
If you cannot tap the Uninstall option shown above (it is greyed out) do the following:
Go to Settings > Security > Device Administrators > tap any of the Device Administrators listed that is not called Android Device Manager and then tap Deactivate.
After that you can then uninstall StealthGenie by going to Settings > Manage Applications > device.service and tapping Uninstall.
Once uninstalled StealthGenie is no longer on your Android phone.
For iPhone
First of all, the iPhone has to have been jailbroken first before StealthGenie could ever be installed. If you iPhone has never been jailbroken before then you are safe.
If however it has been jailbroken then you may want to check Cydia.
Inside Cydia go to Sources. If you see a source called Mobile Developer then you have StealthGenie installed.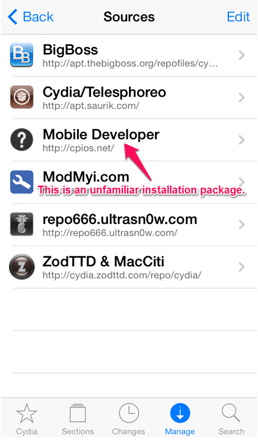 Simply tap it and remove all packages inside and then finally remove the source itself.
Once done you will now no longer have StealthGenie on your iPhone.
Note: You can also remove StealthGenie from iPhone or Android completely by factory restoring the phone.
This will DELETE ALL DATA on the phone completely. We recommend that iPhone users not factory reset their phone as they'll then be forced to update to iOS 8 which does not currently have a jailbreak out, and has a myriad of issues
You can read our article on spying on an iPhone 6, here – https://blog.flexispy.com/spy-on-iphone-6-questions-answered/