Sometimes you might want to change a capturing setting in the FlexiSPY control panel. Maybe you'd like to activate our Ambient Recording feature, or change what app's you're monitoring. Whatever the case, you're given the option to choose the method that FlexiSPY will use to send the changes to the phone.
There are three ways to for sending commands to your Android device using FlexiSPY.
Network (

FREE

, works on all mobiles)
Push Notification (

FREE

, but not available on all mobiles)
SMS commands (requires purchase of SMS credits, works on all mobiles)
SMS credits are an optional way to send commands to FlexiSPY. They are used within Control Center in your online account to make sure time sensitive commands are processed immediately (e.g. Send Immediate – to send all data not yet uploaded immediately to your online account.)
The default is push notifications, or network. But these are sometimes slow, and can take an hour to arrive – which is perfectly fine for most users.
SMS commands arrive instantly, and are appropriate for professional use, where timing is important. You can always send SMS commands from your own mobile device, so you don't ever need to buy SMS credits.
But for those users who value convenience, and the best possible performance, we give them the option to buy credits directly from inside the account portal inside your account tab.
Let's take a look at how push notifications work;
Everything takes place inside the Control Center in your online account.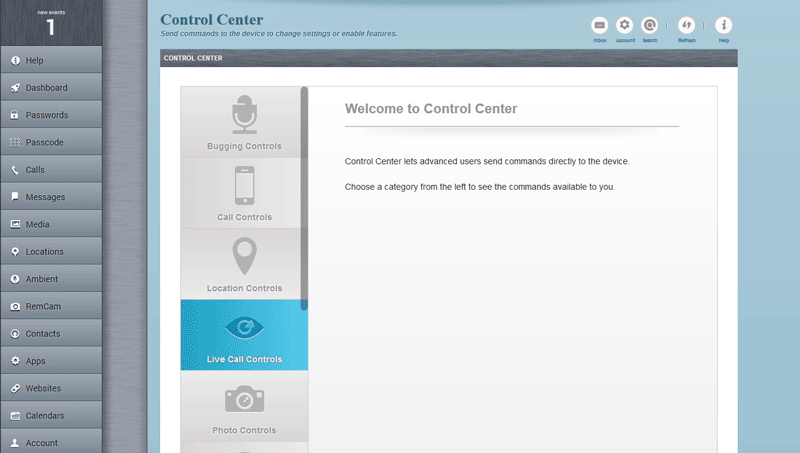 Just browse to the category for the command you wish to set and set the options you want to change.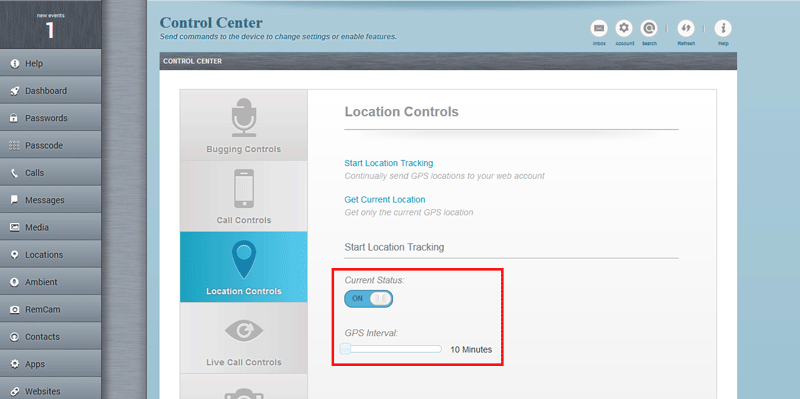 Click Sync Now when done and wait for the push notification to be sent to the Android TARGET device.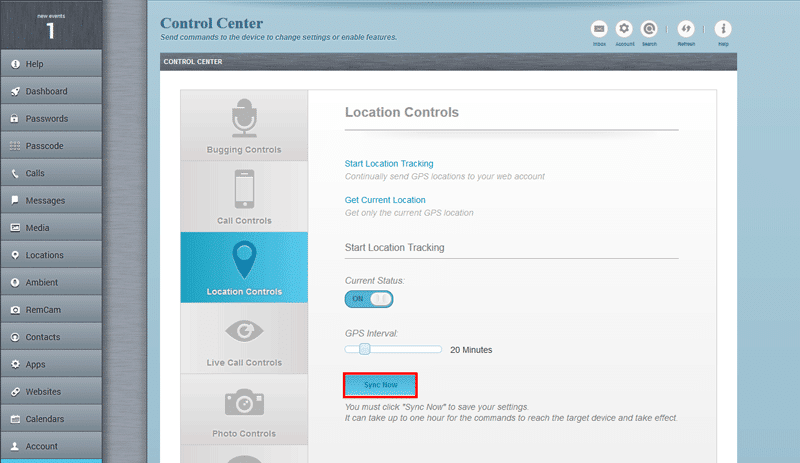 With the push notification sent to the device the changes will then be applied.