In today's spyphone industry, some vendors make incredible claims to convince readers that their product is the absolute best. Maybe it's the last product you'll ever need that does everything!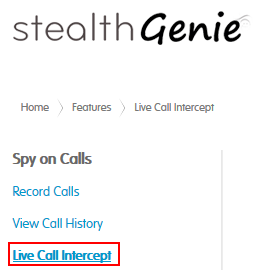 We do understand how advertising is supposed to work, but what happens when an advertised "flagship" feature doesn't even exist What if you purchased a car based on an advertisement that it has full time 4WD and a twin turbo system, only to find it was rear wheel drive only and no turbo units?
We'd call that false advertisement, wouldn't you?
StealthGenie is now advertising Live Call Intercept for iPhone, Android and Blackberry. This is interesting as currently there are no StealthGenie products that actually include Live Call Interception.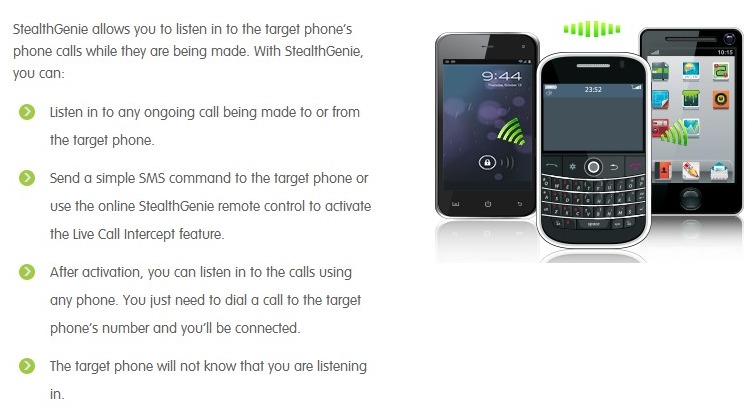 The above advertising is now found online at the StealthGenie web site, although no SG product actually offers this Call Interception feature. It might be a plan for the future, something they are working on or merely wishful thinking! But don't get taken in by false advertisements. While StealthGenie's web site may be less than trustworthy, the SG Live Chat support has been willing to confirm that no Live Call Interception yet exists.
FlexiSPY is so far the only spyphone product on the market which includes an actual, Live Call Intercept feature.